How to Get Rid of Jowls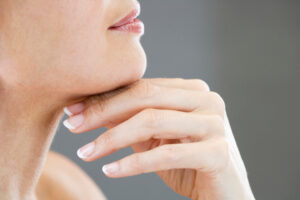 Jowls refer to the loose, hanging skin that forms along the lower face and jawline, often prematurely aging a patient's appearance by several years. Jowls are generally caused by reduced skin elasticity resulting from depleted collagen and elastin production, but can sometimes be emphasized by genetic predisposition, lifestyle choices (smoking, sun tanning, etc.), and overactive facial muscles. Although jowls are more commonly seen in older patients, loose facial skin can accumulate in individuals who are still in their late twenties and early thirties. 
Non-surgical facial rejuvenation options like microneedling and Venus Legacy® skin tightening can certainly help improve the tone and texture of the skin, but unfortunately minimally invasive treatments can only be so effective when addressing the excess skin and displaced fat that contribute to jowling. A facelift is generally the most powerful and long-term solution to not only get rid of jowls, but to also sharpen the contour along the neck and jawline. The procedure can restore a sleeker look in the lower face by:
Lifting descended facial musculature
Repositioning excess fat
Removing excess skin while tightening the remainder
Dr. Karan Chopra also employs techniques to further improve the outcome of a facelift, such as incorporating a neck lift to smooth loose skin in the submental area and using dermal filler injections to restore youthful facial fullness. A facelift treatment plan can be completely customized according to each patient's unique concerns and aesthetic goals. If you have any other questions about how to reduce jowls, or if you would like to schedule an appointment with our facelift surgeon, please don't hesitate to contact our Minneapolis practice today.