Plastic Surgeon
Joe Gryskiewicz, M.D., F.A.C.S.
Author of Your Body, Your Beauty. Your Safety.
Quoted in Elle, Allure, Cosmetic Beauty, New Beauty magazines and The New York Times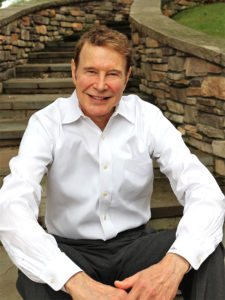 For more than 30 years, Joe Gryskiewicz, MD, FACS (pronounced Gris-KA-vitz) has practiced medicine in the Twin Cities of Minneapolis and St. Paul. He is a Clinical Professor at the University of Minnesota Cleft Palate Clinics School of Dentistry and is the past Chief of Surgery at Fairview Southdale Hospital in the Minneapolis suburb of Edina. His practice, Gryskiewicz Twin Cities Cosmetic Surgery, has offices in Edina and Burnsville, Minnesota.
Dr. Joe Gryskiewicz graduated in 1972 from the University of St. Thomas in St. Paul, Minnesota with a bachelor's degree in nursing through the registered nursing program at the College of St. Catherine. He graduated from the University of Minnesota Medical School in 1978. His post-graduate medical training included seven years of surgical residency at the University of Wisconsin Health Sciences Center.
Dr. Gryskiewicz is certified by the American Board of Plastic Surgery and received a certificate of special training in cosmetic surgery from the American Society of Aesthetic Plastic Surgery (ASAPS). He has been an official spokesperson for the American Society of Plastic Surgeons (ASPS). He is Chairman of the Emerging Trends Task Force, and belongs to numerous professional organizations and committees, including ASAPS/ASPS Innovative Procedures Committee. As a moderator for its biannual "Hot Topics in Plastic Surgery" course, he keeps up on cutting-edge developments in his field. He is an active member of the Rhinoplasty Society and serves on its committees. He also holds several issued patents for surgical devices. Dr. Joe was inducted into the International Society of Clinical Plastic Surgeons in 2003.
Although he has extensive training in all aspects of cosmetic and plastic surgery, Dr. Gryskiewicz's special medical interests are breast augmentation, rhinoplasty, facial plastic surgery, and body contouring. He was one of the early adopters of suction-assisted lipectomy after studying with Dr. Simon Fredricks of Houston, Texas in 1984. Dr. Fredricks was one of the first plastic surgeons to perform liposuction.
Dr. Joe G is the best! I've had 2 procedures done with him and both times the results are spectacular. The staff are very friendly always. I definitely will be going to him in the future for any of my cosmetic needs.

Rachel Rae

February 21, 2018

12345
In addition to being in private practice, Dr. Gryskiewicz, or "Dr. Joe," is a writer and international speaker. He has traveled the world delivering over three hundred presentations to professional organizations on plastic surgery topics such as breast augmentation, rhinoplasty, hot topics, and ethics. He writes for a number of medical journals, society newsletters, and academic publications.
Dr. Joe began pursuing a career in plastic surgery after serving as a volunteer on a six-month trip to San Lucas Tolimán, Guatemala where he provided local patients with necessary medical care, as well as surgical correction of birth defects. Traveling by Jeep to the remote, guerrilla-occupied mountain regions, he worked day in and day out treating patients plagued by parasites, malnutrition, and tuberculosis. Dr. Joe also lived at the Casa Feliz orphanage, where his most moving experiences occurred working with the Cachchequal tribe of Central American Mayan Indians. The life-changing difference a simple procedure made for many of the orphans suffering from cleft lips or cleft palates profoundly altered Dr. Joe's life.
Dr. Joe and his family have devoted themselves to helping people in Third World countries. His time in Guatemala inspired his dedication to exceptional plastic surgery, and his experiences will be featured in his forthcoming book. Tentatively titled Three Faces, this book will explore Dr. Joe's adventures with the Cachchequal Mayan Indians as well as his other medical journeys.
Working with international aid organizations like San Francisco de Asis and Interplast, Dr. Joe travels annually to South America to operate on children with cleft lips, cleft palates, and burns. His work is featured in the "Correcting the Negative" chapter of the book, Caring Hands: Inspiring Stories of Volunteer Medical Missions by Susan I. Alexis. As a result of Dr. Joe's extensive volunteer work, he was honored with the WCCO Radio Good Neighbor Award in 1986 and Humanitarian of the Year Award from the University of St. Thomas in 1992. He was also named one of the region's Top Doctors by Minneapolis St. Paul magazine and has been quoted in issues of both Elle and Allure.
But more than that, as a plastic surgeon who has been going on medical missions for over 30 years, "People feel an inner desire to give back," believes Dr. Joe. "My efforts will flower for my grandchildren," he predicts. — Quoted in From Minnesota to the World: Fairview Hospital's Medical Missions.
Dr. Joe lives in Minneapolis with his wife and enjoys art, photography, composing music, and cross-country skiing. An avid runner and triathlon competitor, Dr. Joe has completed the Twin Cities, Grandmas, Boston, New York, and Chicago marathons, as well as The Wisconsin Iron-Man.
Dr. Joe is one of the inventors of the Insorb Surgical Stapler, which was recognized by the Wall Street Journal as the top medical device for 2006. He holds several issued patents for medical devices.
Professional Memberships & Associations
American Board of Plastic Surgery (ABPS)—Board Certified
American Society for Aesthetic Plastic Surgery (ASAPS)
American Society of Plastic Surgeons (ASPS)
American College of Surgeons (FACS)
Advanced Education Certification in Cosmetic Surgery
The Aesthetic Surgery Education and Research Foundation
Plastic Surgery Educational Foundation
The Rhinoplasty Society
Minnesota Society of Plastic Surgeons
 Hospital and Surgery Center Affiliations
Abbott Northwestern Hospital
Fairview Ridges Hospital
Fairview Southdale Hospital
Centennial Lakes Surgery Center
Ridges Surgery Center Burnsville
Awards and Honors