Jeuveau™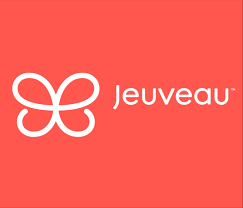 Frown lines, or "eleven" wrinkles between the brows, are often considered one of the biggest signs of facial aging. These vertical lines typically appear when the brows are furrowed, although at a certain age they may remain fixed in the skin even when you're not making any facial expressions. Consequently, these glabellar lines can unintentionally produce a look of constant anger, stress, or concern without you realizing it. Jeuveau™ is a groundbreaking injectable offered by our Minneapolis-area plastic surgeon and specifically formulated to smooth moderate to severe frown lines. Furthermore, this new wrinkle-relaxing treatment can serve as a highly effective alternative to BOTOX® Cosmetic.
What are the Benefits of Jeuveau™?
Jeuveau™ is the first neurotoxin approved by the FDA for aesthetic purposes only, speaking to the unique composition of this non-surgical frown line treatment. Jeuveau™ can benefit men and women who have deep glabellar wrinkles, or who may have the impression of a permanently furrowed brow. For our patients who would like to reduce expressions of stress or concern and achieve a more approachable appearance, Jeuveau™ can offer the following benefits:
No downtime after treatment
Performed in-office at Gryskiewicz Twin Cities Cosmetic Surgery
Ability to smooth deeper or more severe frown lines when compared to other injectables
Formulated with Hi-Pure™ technology under rigorous standards of quality and safety
This innovative injectable can help you look more youthful and relaxed by temporarily preventing overuse in the corrugator and procerus muscles located between the brows. By limiting motion in these facial muscles, frown lines can be temporarily softened or erased.
Jeuveau™ vs. BOTOX® Cosmetic
As a frown line treatment, Jeuveau™ is commonly referred to as "the next generation of BOTOX® Cosmetic" because it has received results that are comparable or superior to BOTOX® Cosmetic in clinical trials. Both injectables can help men and women appear more relaxed with natural-looking results, but Jeuveau™ may be able to treat more severe frown lines when compared to BOTOX® Cosmetic. The addition of Jeuveau™ to the collection of state-of-the-art dermal fillers and injectables at our practice allows our patients a wider range of options in finding the best possible treatment for their concerns.
How is Treatment with Jeuveau™ Performed?
First, Dr. Joe Gryskiewicz will examine your concerns and speak with you about your cosmetic goals. If Jeuveau™ is the best solution to improve the appearance of your frown lines, the injectable will be conveniently administered in our treatment rooms. A numbing agent is applied to the skin, if desired, and Jeuveau™ is gently injected into the facial muscles between the brows. Some redness and/or swelling may occur, but this is normal and discomfort is usually minimal. The whole process takes 15 to 30 minutes and patients can return to work and normal activities immediately after treatment.
How Long Does Jeuveau™ Last?
The results of Jeuveau™ typically last for three to four months, although many patients experience improvement for even longer. The outcome should be noticeable within a few days as swelling fully dissipates. We often recommend a series of three treatments spaced out over the year for long-lasting rejuvenation of the brow area.
JeuvaDry For Excessive Sweating
JeuvaDry is an innovative application of Jeuveau™ that can treat severe sweating, allowing patients to sweat less or not at all in some cases. If you are one of the millions of individuals around the country who struggles with excessive perspiration, you're not alone. Our plastic surgeon understands that visible sweat can cause considerable self-consciousness and embarrassment in patients' social and professional lives. It's easy to feel powerless in these situations, but JeuvaDry can allow you to take control of your natural reaction to sweat and feel more comfortable in circumstances that would normally catalyze profuse sweating.
JeuvaDry treatments are available at both our Edina and Burnsville locations. Results from JeuvaDry can last up to four to six months and are usually most effective two weeks after injections.
What are the Benefits of JeuvaDry?
Treatment with JeuvaDry works by using nanoneedles to deliver microdroplets of the Jeuveau™ solution to the skin layer where the sweat glands reside. This can block overstimulation of your sweat glands and help prevent excessive sweating in the underarms, hands, or feet. JeuvaDry offers numerous benefits, including:
Virtually painless injections
Long-lasting results
No extensive downtime necessary
Quick, 30-minute treatment in-office
Considered safe and effective by several medical studies
Jeuveau™ injections for excessive sweating generally cost between $899 and $1,299 depending on the unique needs of each patient. Gryskiewicz Twin Cities Cosmetic Surgery accepts financing plans from CareCredit® and ALPHAEON™ Credit for qualified patients who prefer to pay for their injections in smaller installments. Please call our office at (952) 435-0177 if you would like to book an appointment for JeuvaDry, or if you would like to learn more about Jeuveau™.
Jeuveau™ can be an excellent treatment to smooth deep frown lines and restore a more rejuvenated, youthful version of yourself. If you have any questions about treatment, or if you would like to book an appointment, please contact Gryskiewicz Twin Cities Cosmetic Surgery for more information.