Skin Care Lines
ZO® Skin Health
ZO® Skin Health, Inc, was founded by Dr. Obagi in 2007. ZO® was created to provide physicians and patients with the world's most innovative and effective skin health solutions. As medical director of ZO® Skin Health, Dr. Obagi has created products with technologically advanced ingredients and even more effective formulations. These products are placed into two categories: ZO® Skin Health and ZO® Medical. ZO® Skin Health products maintain the results of therapeutic treatments and provide effective daily skincare and protection from the environment, while ZO® Medical products have been optimized to treat a range of skin disorders and chronic conditions.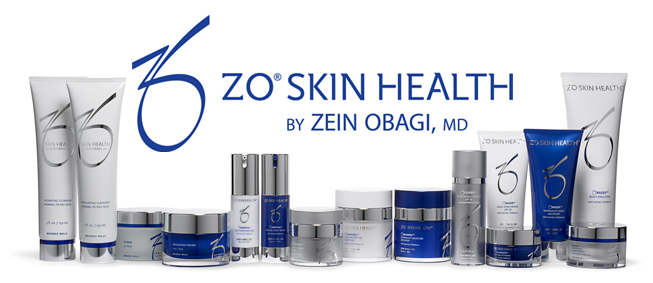 Dr. Obagi's philosophy is to create and maintain healthy skin for life – for all patients. ZO® products are formulated & developed to do just that. Guided by Dr. Zein Obagi, a practicing dermatologist, ZO®'s product development team is constantly reviewing market trends, sourcing new ingredients and formulating products that will provide our patients with visible results.
Karan Chopra, MD™ Non-Carcinogenic Skincare
Premium brands and high-end skincare products often promise organic, non-toxic solutions, yet are riddled with carcinogens and other damaging ingredients. In researching the biggest names in luxury skincare, board-certified plastic surgeon and skincare specialist Karan Chopra, MD was surprised to learn how many of these dermatologic formulations contain ingredients that actively hurt your skin health. Karan Chopra, MD™ Skincare is the ultra-pure, toxin-free, and carcinogen-free line of products that delivers the transformational skincare you deserve.
Developed by Dr. Chopra himself after years of research, Karan Chopra, MD™ Skincare is made from plant-based antioxidants and the purest, most effective active ingredients. These biocompatible agents take advantage of the body's natural healing properties to protect against harsh environmental irritants, making your skin healthier and more youthful. They were also formulated with rigorous clinical and medical oversight, finally giving patients the skincare solutions they can trust. Available only at select spas and offices, Gryskiewicz & Chopra Twin Cities Cosmetic Surgery offers our 10% Vitamin C Serum, Moisturizing Cream, and Broad Spectrum Sunscreen to simplify your skincare regimen with pure, innovative results.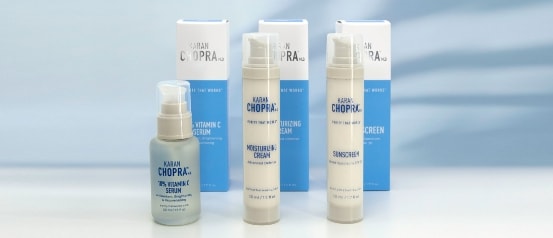 GrandeLASH™-MD
GrandeLASH™-MD is an eyelash enhancing serum designed to foster growth of thicker and fuller lashes. Composed of a blend of amino acids, vitamins, and antioxidants, the award-winning conditioning solution can be used to lengthen short lashes, boost the appearance of soft lashes, and/or restore eyelashes that are brittle or damaged.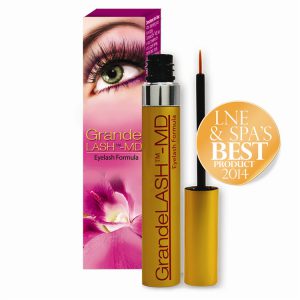 GrandeLASH™-MD has a very straightforward application process. Simply administer the serum to the upper lashes in a similar fashion as you would liquid eyeliner. Applied nightly, GrandeLASH™-MD has been proven to achieve noticeably thicker lashes in four to six weeks, with full results realized in three months.
For more information on the state-of-the-art skin care lines and beauty products offered by Dr. Joe and Dr. Chopra, or to schedule a consultation, please contact our practice today.