Celebrity Breast Surgery – Breasts of Famous Women
Written By Joe Gryskiewicz, MD, FACS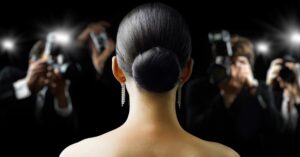 Not all celebrities with big, round breasts were always like this. Some of them had the help of plastic surgery. And the good news is that breast augmentation surgery is widely available and affordable for most people.
Minnesota Plastic Surgeon Dr. Joe Gryskiewicz can help you get the breasts you have always dreamed of with plastic surgery. Dr. Joe is an expert in breast procedures and has a keen eye for detail. He always takes into account the patient's anatomy and goals to deliver the best results possible.
Celebrity Breast Surgery
Sarah Jessica Parker, who played the main character in Sex and the City, admitted she underwent breast augmentation surgery.
After not being pleased with how her chest looked with her fit body and pretty face, she thought she needed a boob job to increase self-confidence.
Before the breast enlargement surgery, she used to say that her boobs were nothing. She also said that women who have nothing "there" usually forget to care about what people think about breast augmentation.
Demi Moore underwent a breast augmentation in 1996 when she starred in Strip Tease. However, the word is she decided on a breast lift after removing her implants.
Many women opt for breast augmentation with a breast lift. Both these procedures help reshape the body.
A breast lift would be a good option if you wanted more volume and an elevated breast position. And, of course, these surgeries would also involve the repositioning of your nipples.
The supermodel and designer Victoria Beckham went up and down with her bra size. First, she transitioned from A to D, but she wasn't happy, so she got breasts even bigger. However, she decided that her breasts were just too big and uncomfortable, so she switched to new, smaller implants eventually. Breast replacement surgery is a popular choice for women who are not happy with the size of the breasts after the initial breast enlargement procedure.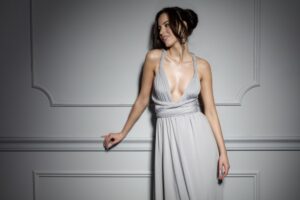 The famous actress Kate Hudson took the world by storm when she announced that she would undergo breast surgery. In 2010, at 31 years old, she decided to get a boost in the cleavage department.
But Kate only wanted a slight increase in the size of the breasts, and this was possible with a fat transfer procedure. In other words, fat was harvested from other areas of the body with the help of liposuction. After lipo, fat was purified and reinjected into the breasts to give them more volume.
The fat grafting procedure is recommended only for patients who desire a minimal volume increase (less than a full cup) and with enough fat in donor areas, otherwise, the procedure couldn't be performed.
Kaley Cuoco decided on breast augmentation when she was only 18. And she's pleased with the decision she made at that young age.
What's impressive is that Kaley doesn't mind sharing with the world that she had work done on her breasts. And it would help if you didn't allow anyone to influence your decision to go for breast surgery. Kaley declares she now looks like she always wanted to look.
At only 19 years old, the "Teen Mom" Farrah Abraham decided to go from size A to size C. After this, she aimed higher and went for breast surgery to get a D cup. When she was 24, Farrah Abraham opted for surgery once more. She needed to address scar tissue and pain because she needed revision surgery.
Revision breast surgery can be emotionally and financially draining. However, revision is sometimes necessary, and removing or replacing implants may be needed also.
The American songwriter, singer, and actress Christina Aguilera has had four plastic surgery operations since her career started.
Christina Aguilera's procedures weren't only around the breasts. She also had liposuction, lip augmentation, and rhinoplasty.
Regarding the breast procedures she underwent, she decided in the 90s to bring her breast size to a B. Later, she opted for the C-cup size with breast implants.
Angelina Jolie admits that she had breast surgery, and she said that she supports women who want to undergo such an operation.
In 2013, United Nations Refugees Ambassador and beautiful Hollywood actress Angelina Jolie received the news that there was an 87% chance for her to develop breast cancer.
Terrified of breast cancer, Angelina decided to have a preventive double mastectomy. Therefore, after the mastectomy, she had to go for breast augmentation surgery to look like she did in the past.
Kelly Rowland doesn't have a problem admitting that she got breast surgery implants and achieved incredible results.
Kelly doesn't mind talking about her breast implant surgery. And she admits that she has been thinking about undergoing this type of procedure ever since she was 18.
To see how her breasts would look after breast implant surgery, Kelly wore padded bras for a long time. Before getting her surgery, she waited for about ten years and even asked her Mom for advice. Her breast augmentation surgery happened when she was 28.
In 2019, we heard the news that Cardi B had breast surgery. Cardi admitted that she needed duct tape for breast lifting.
Postop Cardi showed the results of her breast surgery by wearing a stunning white dress at an event. Many women decided to fix their breasts with surgery after Cardi B showed off her amazing results.
It doesn't matter if you want bigger or smaller breasts or a breast lift surgery. You can talk to Dr. Joe about your options and eventually get the look you have always wanted. Keep in mind, no surgery is perfect.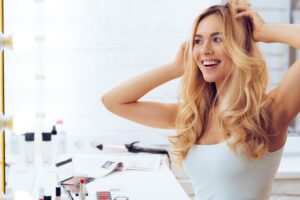 Kylie Jenner didn't admit that she underwent breast augmentation surgery. Instead, she said that she only got lip fillers. But let's be serious, her fantastic new breasts couldn't look like they do without surgery.
Everyone realized Kylie Jenner underwent breast surgery when she wore a cut-out dress to promote her makeup collaboration with Kendall Jenner, her sister.
According to many experts, Halle Berry is the best example of breast augmentation surgery that has been successful and looks the most natural.
Another great thing about Halle Berry's breasts is that they fit her frame perfectly. Halle Berry has reasonably sized breasts for her weight and height.
Suppose you want to undergo breast surgery and look natural afterward. In that case, you should talk to Dr. Joe and he'll recommend the best options in terms of implant size, filling and placement.
Some might say that Gwen Stefani's breast augmentation surgery didn't do her any good. However, many experts mention that the star's procedure started without breast tissue and was overzealous.
Some say Gwen Stefani's breasts are too projecting and full on the upper side. Besides, they also seem too round, making them look unnatural. However, many women prefer breasts that look just like Gwen Stefani's.
What Is the Right Breast Surgery for You?
What we love about celebrity breast surgery is that they look amazing! The breasts fit the celebrity's anatomy, they look alluring and sexy. However, this doesn't mean that the same type of implant or procedure would be right for you.
You will find out what implants and breast surgery is right for you during the consultation with Dr. Joe. Dr. Joe will examine the existing breast tissue and also take into consideration your body frame with meticulous measurements, weight and height, before making the recommendation.  Bring in your "wish-boob" photos to your consultation.
A small number of patients will do great with a fat transfer to the breasts (less than a cup size), while others might need a breast lift to get the breasts of their dreams. The breast augmentation with implants is a great choice for women who want a considerable increase in the size of the breasts.
FAQs about Celebrity Breast Surgery
Is it painful to undergo breast augmentation with implants?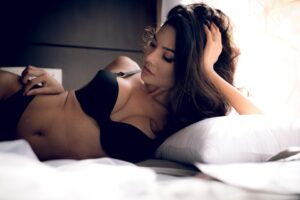 This is probably one of the most popular questions regarding breast enlargement with implants. Patients interested in this procedure should know that there is a certain level of pain and discomfort to be experienced during the initial stages of the recovery period. However, the discomfort can be easily alleviated with the help of analgesic medication. Dr. Joe is a master at "Quick Recovery Breast Augmentation" which utilizes specific surgical maneuvers to minimize your discomfort and maximize how fast you return to family and work.
How long is the recovery after breast augmentations?
The recovery period after getting breast implants should be a few days. However, the final results of the procedure are visible a few months post-op – as you "drop and fluff". Swelling and bruising might take 2-3 weeks to subside, so patients are advised to get enough rest and avoid strenuous activities for a quick and smooth recovery. Dr. Joe allows you to do any type of vigorous exercise at three weeks.
Can I get breasts just like my favorite celebrity?
The type of breast surgery that is suitable for your particular case can only be decided after a consultation with Dr. Joe. He will tell you whether the type of breasts you want would really look good on you, considering your body frame and anatomy.
Further Reading about Breast Procedures
Medical References about Breast Augmentation: